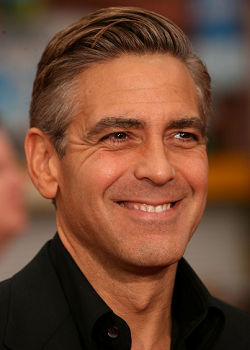 George Clooney
Actor information
Birth name
George Timothy Clooney
Date of birth
May 6, 1961
Years active
1978 - present
George Timothy Clooney is an American actor, screenwriter, producer, and director known for roles in Ocean's Eleven, Up in the Air, and Gravity. [1] Since his role in the 1998 film Out of Sight, which was directed by Steven Soderbergh, he and Soderbergh have made multiple movies together. He plays Danny Ocean in the Ocean's trilogy.
References
Ad blocker interference detected!
Wikia is a free-to-use site that makes money from advertising. We have a modified experience for viewers using ad blockers

Wikia is not accessible if you've made further modifications. Remove the custom ad blocker rule(s) and the page will load as expected.